Agents
---
Myrna Viehman
Owner of Tryon Foothills Realty
Myrna is originally from Pennsylvania. While growing up, she also lived in Ohio and Michigan and then her family moved to Orlando, Florida when she was a teenager. Myrna met her husband Don, in Orlando and they had six children before moving to Tryon, NC in 1975. During the 1980's, they fostered 13 children over a period of several years. Currently they have 12 Grand-children and 5 Great Grand-children.
Myrna has been in the real estate business since 1985. She has been active in listing and selling residential and commercial properties, real estate development, and purchasing real estate for investment purposes. Over the years, Myrna has been involved in both Girl & Boy Scouts, 4-H, the PTA, the Business and Professional Women's Association, the Tryon Downtown Development Association, Habitat for Humanity, F.E.N.C.E, the Chamber of Commerce and the Tryon Riding and Hunt Club.
As part of giving back to the community, she has worked on the Governor's Task Force to prevent juvenile delinquency and helped to establish the Polk County Animal Protection Society, where she held the position of President. Her hobbies include genealogy and collecting, restoring and costuming antique dolls. She is a member of the American Federation of Doll Collectors.
Myrna attributes her success to a combination of hard work, her love and knowledge of the community, and her dedication to her customers. Even though she has experienced life in other communities, Tryon is the place that has captured her heart and she is thrilled to call North Carolina Home! Myrna can be reached on her cell at 828-817-4963.
---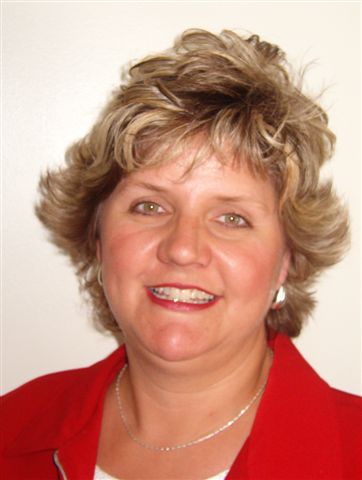 Cindy Carswell Viehman – Cindy is a native of Polk County. So if you're looking for someone who knows her way around, and has seen the area evolve over the last 40+ years, you've found your agent. Cindy knows alot about the history of the area and has good insight in what is going on, as well as what seems logical to come next. Cindy was raised to know the value of hard work. Growing up, her family farmed about 10 acres of vegetables annually. She attended UNC-Asheville where she received a BS in Healthcare Administration.
Cindy has a lifetime of experience with the people and places that make Western North Carolina such a great place to live, and play. She joined the Viehman family in 1992 when she married Don & Myrna's youngest son Pete. They have made their home in Tryon with their two daughters, Emery and Haley. Cindy has 16 years of administrative experience in the local healthcare field which reflects greatly in her customer service and organizational skills. Quality assurance and risk management was always a big part of her responsibilities.
In 2004, she changed careers and joined the family business of real estate in order to have a more flexible schedule because her children are active in school and other activities. She is a member of the North Carolina Mountains MLS, Spartanburg MLS, as well as the Henderson County Board of Realtors were she serves on the Board and is the Chairman of the Tryon/Polk Chapter of Realtors.  In 2012, she was appointed by the Polk County Commissioners to served on the Economic Development and Tourism Commission where she gains great insight about the needs and future direction of Polk County.
Cindy takes pride in her work and strives to give each client exemplary customer service no matter what their needs or budget.  "One simple rule I try to live by…treat others as I'd want to be treated! I try my best to really listen to buyers and sellers in an effort to discover their vision, their wants and needs.  At the end of the day, my goal is that clients will say I have worked hard for them in an honest and ethical approach!  Give me a chance to work for you and you'll know what I mean!  Thanks, Cindy"
Licensed in North Carolina & South Carolina and can be reached on her cell at 828-817-4993, or email her [email protected]
---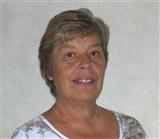 Genie Dumoulin – Genie is a native of Beacon, New York. She and her husband, Ron, lived in that upstate NY area until after their daughters, Michelle and Shawna, were married in 1989.
While in upstate NY, Genie began her Real Estate Career and owned Three Wishes Real Estate, near Poughkeepsie, NY in the 1970s and 1980s, along with her position at IBM where she was a DB2 database designer, programmer, analyst and administrator .before transferring  to FL.  Being able to move to Florida was their dream, made possible through Genie's position at IBM   After several years there, their love of the beach life was not a match for the call of the first grandchild  in NC and Genie took an early retirement from IBM Boca landing a database development job in Greenville, SC so that they would be closer to their daughters, who were both in NC.  Now after being here since 1994, there are 3 grandchildren, all living within a few miles from their present home in Landrum, which makes the move all the more enjoyable.
Genie & Ron also have pet goats and find the area very similar to the upstate NY area where they grew up.  The rural lifestyle, farms, mountains, and friendly people give it a familiar feeling.  
She is a Realtor/Broker with licenses in both North and South Carolina.  This is a beautiful area with a friendly atmosphere, a laid-back life style, and beautiful homes in every price range.   Let Genie assist you in "making your wishes come true".
Genie has always felt that being honest and fair with people is her best quality.  She will listen to you whether you are buying or selling to understand your needs and to make it as rewarding an experience as possible.  
Call her anytime at 828-817-8133 or at the office at 828-859-1255.
---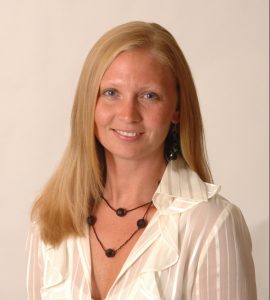 Stewart Cameron – A native of Polk County, NC; I moved back to the area 10 years ago with my husband and two boys (now ages 17 and 10). We wanted a slower paced kind of lifestyle and area in which to raise our children. There are so many wonderful opportunities for cultural enrichment as well. The Tryon/Polk County area is rich with local galleries, artisans, musicians, wineries, and theater – just to name a few. I would love to show you the reasons I moved home and help make it yours too!
Since receiving my license in 2000, I have worked in many facets of real estate. Beginning my career in Property Management, moving on to New Home Sales and Internet Sales for K. Hovnanian Homes in the Charlotte, NC market, and finally finding my passion in General Brokerage. I have been listing and selling homes in this capacity since 2008. I love helping people sell and buy homes, and also get to cultivate my helping nature with the agents that work in my office. I am a licensed South Carolina Broker as well.
Call or text me 704-280-9076 or email [email protected]
---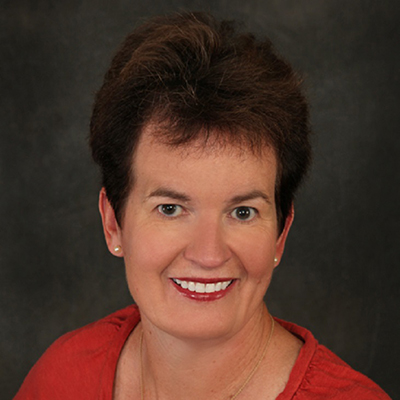 Mary Hunter Keeler – I am a native of eastern North Carolina, born and raised in the city of Wilson. I relocated to the NC Mountains from Raleigh, NC in January, 2015, and have enjoyed the slower pace and natural beauty that our area provides. I am the proud mother of two great kids, Mary Hunter and Joe, who are my pride and joy! After many years of traveling to baseball tournaments, and college football games, I am now an empty nester. When not selling real estate, you will find me out exploring our area with my black lab, Thor.
I have had my real estate license since 1983, but selling full time since 2003. Being a Broker has given me the flexibility I needed to raise my children. I also have over 15 years of real estate paralegal experience which I have found extremely helpful in our ever changing real estate world. I have strong negotiation skills and pay attention to the details, so to make my transactions as stress free as possible for my buyers and sellers. With Tryon being located so close to the SC state line, I am also licensed in SC, and a member of the Spartanburg MLS as well as Western NC MLS. I truly care about my clients, and work very hard to help them obtain their real estate goals. I love what I do, and I hope it shows!
Call or text me at 828-489-1107 or email [email protected]